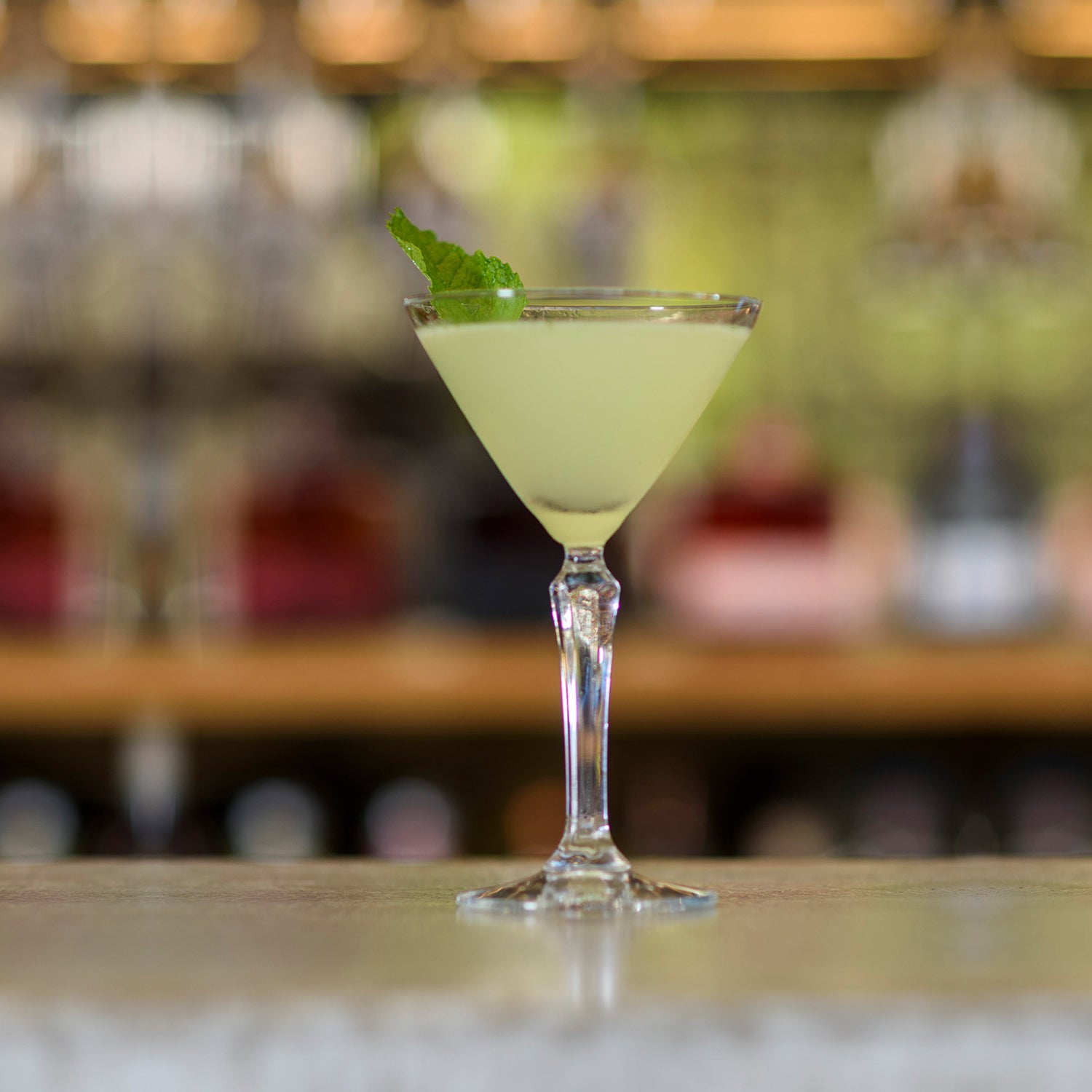 Southside
INGREDIENTS
60ml Navy Strength Gin
30ml fresh lime juice
15ml simple syrup
Fresh mint

METHOD
1. Fill a Nick & Nora glass with ice and set aside
2. Fill a cocktail shaker with ice
3. Add gin, lime juice, simple syrup and 3-4 mint leaves, and shake until freezing to the touch
4. Empty ice from glass and fine strain in mixture. Serve ice cold.